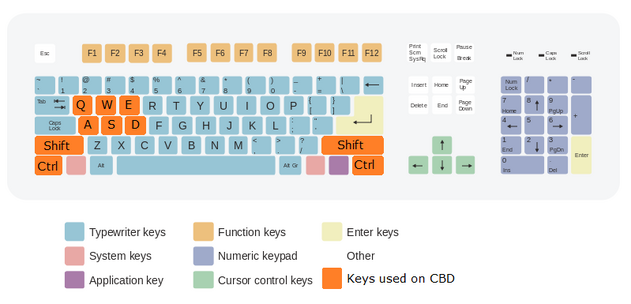 CBD has some very confusing controls, but are easy to use once you get the hang of them. WASD is to move, Q to raise your left hand, E to raise your right hand, SHIFT to sprint, CTRL to sneak, Left Click to use left hand, Right Click to use right hand/fire extinguisher, and ENTER to chat. Be careful when you want to carry a box without it falling apart. Do not hit the box on anything if you do not wish to break it.
Ad blocker interference detected!
Wikia is a free-to-use site that makes money from advertising. We have a modified experience for viewers using ad blockers

Wikia is not accessible if you've made further modifications. Remove the custom ad blocker rule(s) and the page will load as expected.